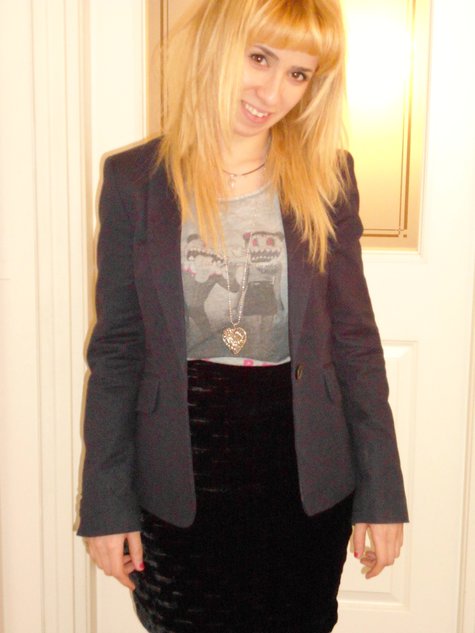 I love velvet, how can you see!! :)
For this skirt I used a soft black velvet decorated with some lines.
The velvet is so difficult to manage because it loose a lot of hair when you cut it. It is nevertheless a beautiful fabric.
I made the pattern for this pencil skirt.
More photos here: http://givemesomecandy1603.tumblr.com/