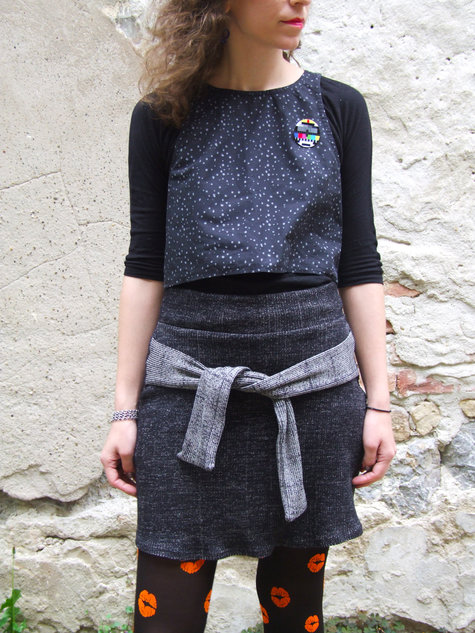 I was a pattern tester for new skirt pattern – Axel skirt , by Megan Nielsen Patterns .. It is a basic fitted skirt for knit fabrics, and it comes in three variations.. I chose to make a variation 2, fittet skirt with hip sashes.. You can read more on my blog about making this skirt.. Although pattern is basic, and instructions easy to follow, my fabric choice was not so good and I had to improvise a little..
On these photos I'm also wearing one of my many Tate Tops I made last year from some leftover cotton fabric..
As I mentioned, there's more on my blog ..