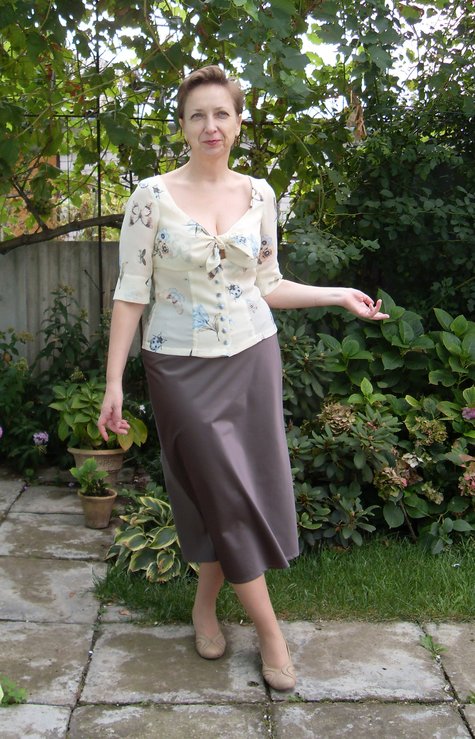 A bias skirt, pretty long, slightly widened to the bottom, very simple: flattering for any figure and any sewing skills. And I hope it will be good to wear regularly if I found enough things to match:-))
I refused form the facing for the hem because my fabric is dense enough just to make double rolling. But the top edge is processed with facing exactly because of the same reason – my fabric is dense enough to use elastic.
Now, after taking pictures, I think that I had to narrow it to the top because I got it quite loose at the waist and it will probably live on its own life rotating around me:)
The blouse is not new – from Burda 2/2005, #127.