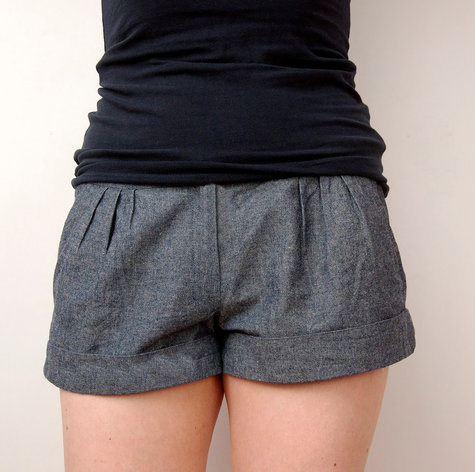 Little shorts that have little pleats, cuffs and pockets. The shorts are super flattering due to the pleats and puff shape, and also very comfortable and stylish. In the back they are shaped with darts.
Tutorial: Quick and easy way to make darts:
http://www.thelaststitch.com/2016/04/the-quick-and-easy-way-to-sew-darts.html
Do note that the shorts are on the short side as you can tell from the photo, but I think they would look great with some added length too.