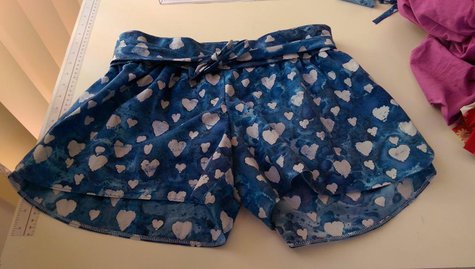 Something to do while the fabric for my next project is washed.
I put this down as intermediate because the instructions are basically useless and I just kinda made it up as I went along. The tie band was too short to hang like in the photo, I'm not sure if it was stretched on the bias to make it longer or what. I thought about adding more fabric to my band to make it longer, but got lazy.
I have no idea how the waistband piece is supposed to go in, but since they sit very high up, I just made a fold down waistband and discarded the waistband piece.