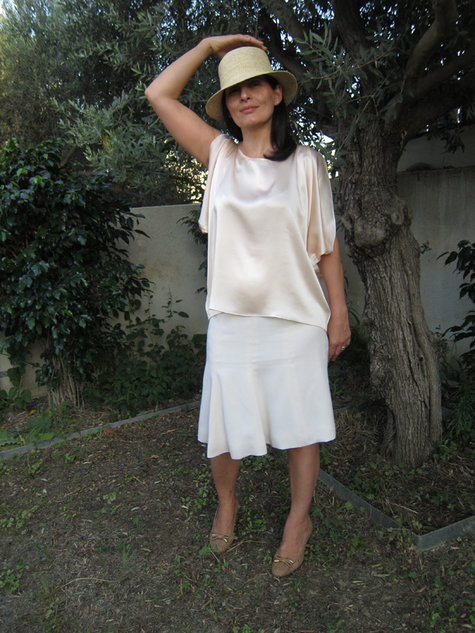 This is a relatively simple inverted trapezoid shape. The blouse has a 'split' sleeve, which is basically an opening in the trapezoid base )
I like the shape of the blouse, with the white godet skirt it has a vintage feel and I feel very relaxed and summerly in it.
I took a size smaller, and changed finishing using couture techniques mostly. French seams are used for the sides, hem and sleeve opening is finished with narrow stitched hem, and bias binding was used for the neckline.
Finally, I applied 'bound slit' technique for the neckline slit (last image here). A tutorial is on my blog
The best, even with all the couture techniques you can finish the top in one day – excellent wardrobe basic that works well for casual and dressier occasions