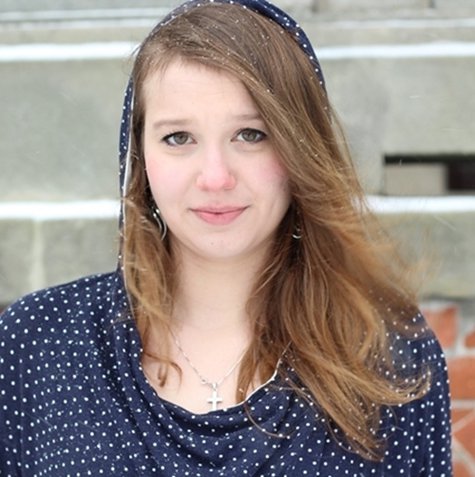 Since al long time now, I pretend to develope a hooded pattern with a sophisticated cowl neck.
Meanwhile I tried a top-version for my daughter.
It is based on the Burda Shirt pattern 2/2011 #106. Only the front part was drafted on my own.
You might download it and try. The printed front part should be identical with the unchanged front part of the Burda original front part – aside form the upper part. Compare to the last project image.
HERE:"https://drive.google.com/file/d/0BwcrFGphkArgM1dHUXpNNERmcEE/view"
I choosed the size 42 but now I think it icame out a little too big.
First I made the pattern sized to a scaled (1/3) miniatur dress form. It is exactly the same construction as the shirt for my daughter. Now I must say, that the outcome in real size (same fabric) looks quiet different.
My fabric is a viscose jersey. Front and back are completely underlined with an white viscose jersey.
This pattern is not blogged. I want to further improve it.