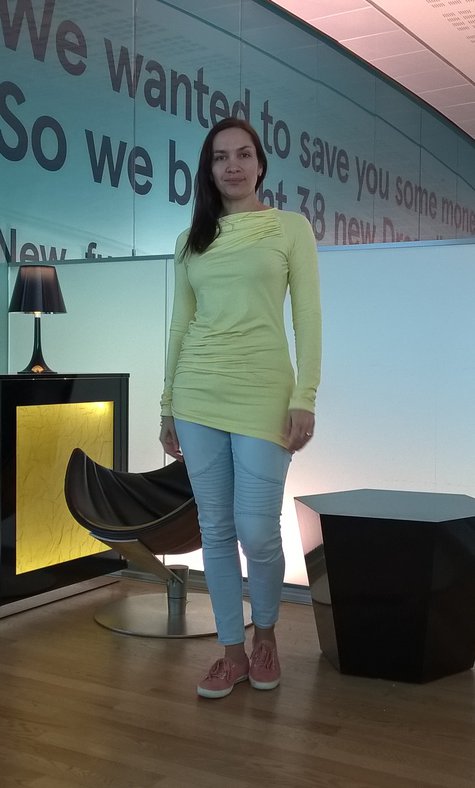 I (re)fell in love with yellow this season and bought 3 different fabric pieces in this happy color, this is the first of them.
I've been thinking about this particular pattern for a while, but was a bit unsure because it seemed to be very popular (i.e. it won't be unique enough…).
But then the need arose for a basic piece to brighten up some of the grey I've been wearing in the winter, something I can wear outside or tucked in, under something else or on its own and this pattern seemed perfect. So I went and bought some yellow viscose jersey and made it :)
It might be debated that I should have adjusted the lower bit to a larger size in order to accommodate my generous hips, but hey, it stretches, and the gathering on the side disguises it a bit, so generally I'm happy :)
It's been happily worn twice with the jeans in the photos, but I have a lot of other ideas to mix and match it.
The little pouch bag in the last photo is also made by me, simple half double crochet all along, then braided the remaining yarn for the shoulder strap (that's why it's a bit too short :p) and extended it a bit using some beads.