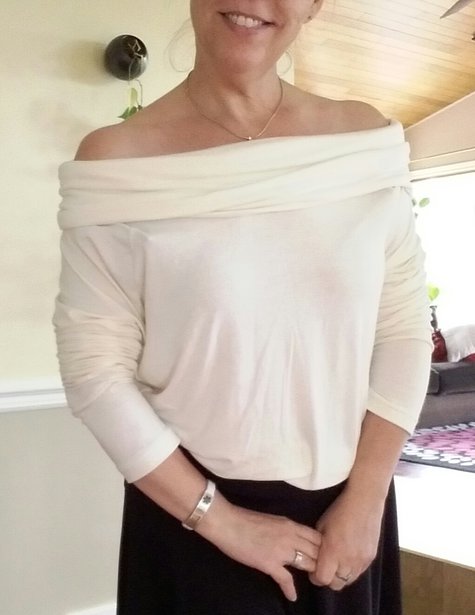 Women's pullover very easy to sew. The fully draping collar on this thin top can be loosely worn across the shoulders or as a waterfall neckline.
I made no alterations but I changed the recommended sewing allowance to 1/4 inch for seams and 1 1/4 inch for hems.
Would sew again if I find another nice fabric at a bargain price. Otherwise it could be a bit expensive since you'll need more than 2 meters to sew this piece. I recommend to all, especially novices.