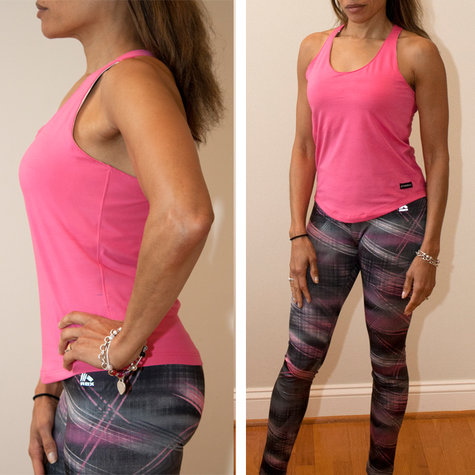 A shaped yoga top that has the shoulder straps crossed at the back. Interior has a shelf bra. This is a simple top to construct and great for working out. The pattern is from 2007 so I couldn't find it on the site.
I used a polyester/spandex blend with wickaway properties because I work out and don't want wet clingy clothes once I begin to sweat. The shelf bra is made from a lightweight white knit. The next time I sew this I will omit the shelf bra and craft a facing instead.
More details can be seen on my blog.