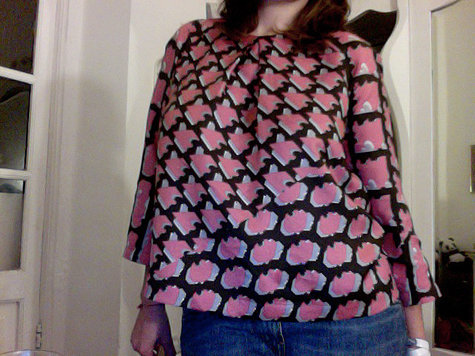 A twill blouse from Burda 11/2014, model 105.
Some readers say it might make look plump… but I am pretty sure it doesn't. It's very comfy and nice, a blouse for every occasion, fits good with jeans, cargo pants, pencil skirt etc.
I am not slim, but small, and although I have an abundance breast I used the size 34 and it fits perfectly.
I am not tall, so I had to shorten its arm-hole for 2 cm for better fit. Anyway it may be too short for "normal" height women even without being corrected.
Good luck!