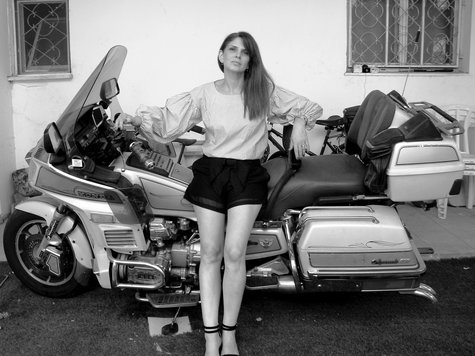 The pattern is based on the "Cape Sleeve Top" on p41 from the book "No pattern needed" by Rosie Martin.
It's basically all rectangles and squares. The only circle is drawn for the neck opening using a plate.
The fabric is actually 2 pillowcases! One for the bodice, the other for the sleeves.
I did try it at first as suggested in the book, with the sleeves ungathered at the wrists. It annoyed me and got in the way, so I inserted some elastic and now I'm happy.