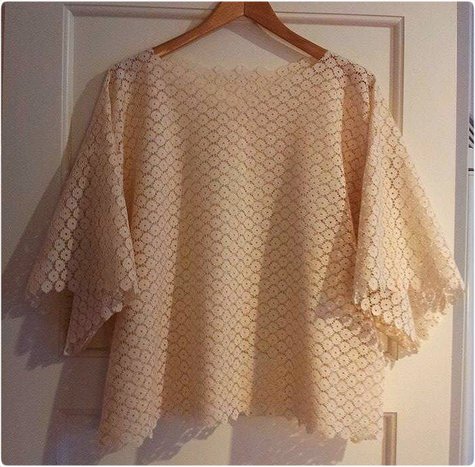 Another version of that "China inspired", a very simple blouse in a pattern that I changed a little bit from the original blouse.
I took away the opening in front of the blouse and I took away the wrinkles infront and back.
It´s a very comfy blouse that will be great to a pair of white jeans in the summer.
This blouse I just trimmed around the edges of the sleeves and at the bottom of the blouse, no seams were necessary because of the cotton lace fabric.