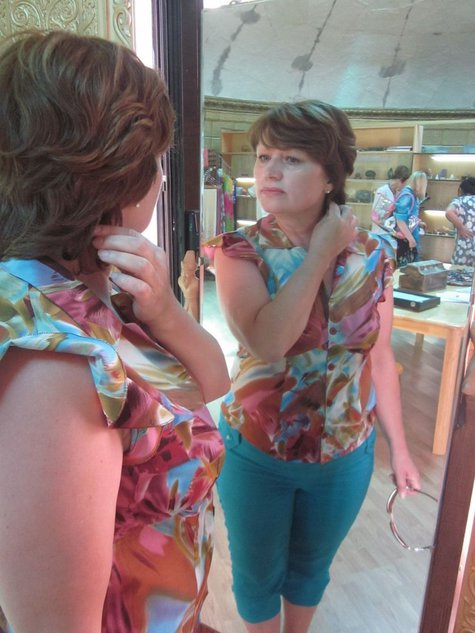 MY MOM'S WORK: BLOUSE
Burda 06/2005 mod 105
And this is my favorite shirt! The fabric is similar to crepe. Bought a dress, but was extremely unfortunate pattern. In Burda – a rarity! But the fabric was cut into already had to sew the dress and blouse. Burda 06/2005 mod105. Pattern Blouse already 6 years or more, but stubbornly continued to wear. A friend of mine has a cutter thing one season! My "favorite old lady" is comfortable and with a skirt and pants, and jackets. Photoes made on Issyk-Kul Lake Kyrgyztan, Ruh Ordo Museum.
I thank everyone who has paid attention!