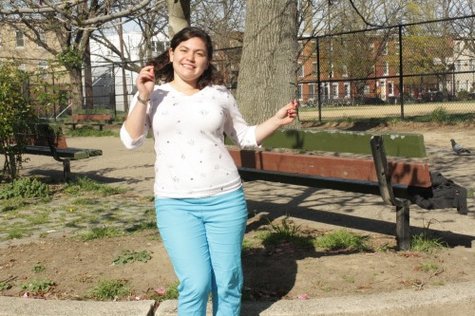 Yet another pair of Colette Patterns Clovers! The third of four, for my participation in Tilly's lovely One Week One Pattern Challenge. I'm digging it so far!
These were made from a mystery fabric from the remnant table at Vogue Fabrics in Chicago. When visiting my friend Becca for our friend Jenny's wedding shower, I dragged her to a fabric store, like you do with the people you really really love. I loved the color and Becca said, do it! Thank you, Becca, I love these pants.
It has crazy amounts of stretch, so these are the most comfortable and loose fitting clovers I've made yet. Can't complain.
More on my blog!
http://strugglesewsastraightseam.wordpress.com/2012/03/27/owop-4-the-new-kid-finished-the-wildcard-pants/