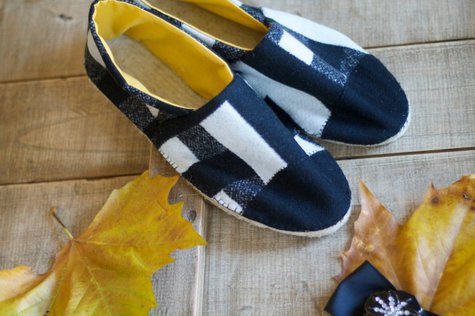 Who said espadrilles are only for the summer? The idea of using wool isn't mine it is Chanel's. I almost used reversed appliqu to create a similar logo effect.
Fabric & Notions: Did I mention my fabric is Missoni? Not letting the wool scraps from my peacoat go to waste. It was sold out from Fabric Godmother but there is a similar one here. The pattern recommends using strong/topstitching thread.
At first people don't notice that my pattern don't match. I didn't mean too… I love infusing personality on my designs and recently I have been inspired by art work of Sonia Delaunay. I had such a blast making my own shoes.
More photos:http://houseofpinheiro.com/2015/10/tinkle-toes.html