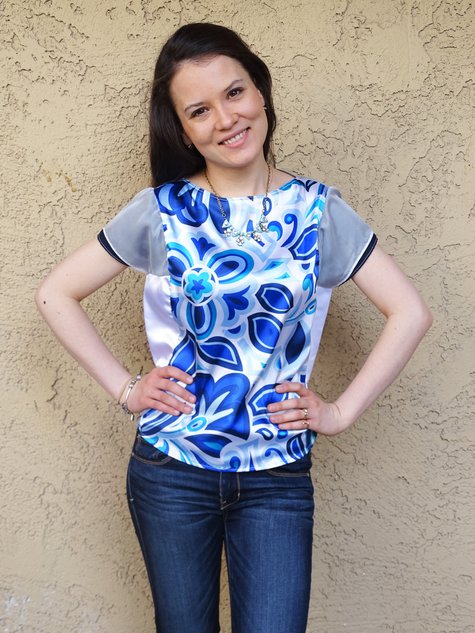 Sewing for summer months can be challenging, especially when you're not so sure if you're OK with being half naked, despite the fact that it gets VERY hot here (today was an exception – it was raining and storming, so bad – we stayed without power in the house for about 2 hrs), in Las Vegas. Late spring and early summer can still come with some breezy weathers, and thank God for that, therefore you need something simple, something stylish and… something quick to make! This DIY is perfect if you need to whip up something quickly!
Find your free pattern and read more of this blog post on GO ASK ALISA
Fabric: happy to say – this pattern is perfect for stash busting! I used remnant pieces from previous patterns, and we all know how difficult it is to part with your fabric scraps. I used – satin for side panels, floral abstract stretch satin for front panel, white chiffon and blue crepe for layered sleeves, and grey rayon for the back.