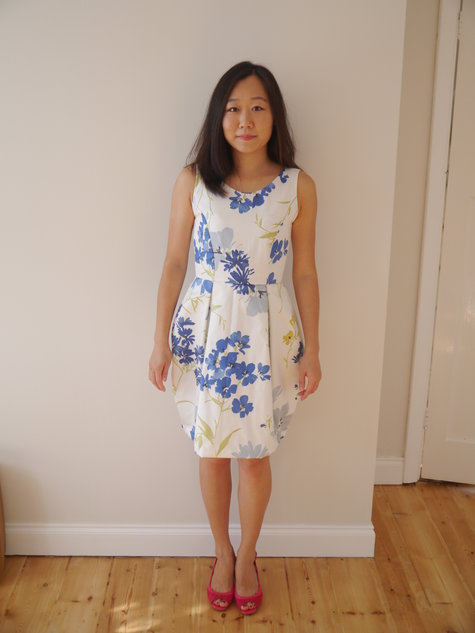 Finally, I got round to making the full-blown version of the Elisalex with the signature tulip skirt.
I used a home furnishing heavy cotton sateen, and lined it with a lovely lightweight cotton in the same colour palette for comfort and style ;)
I pulled out all the stops with this one, and paid extra attention to detail. I think it paid off, as I am really pleased with how it's all turned out, including how the tulip skirt looks on my petite frame. This will be perfect for the remaining weddings that I will be attending this year.
Full blog with a detailed review of the pattern please visit my blog