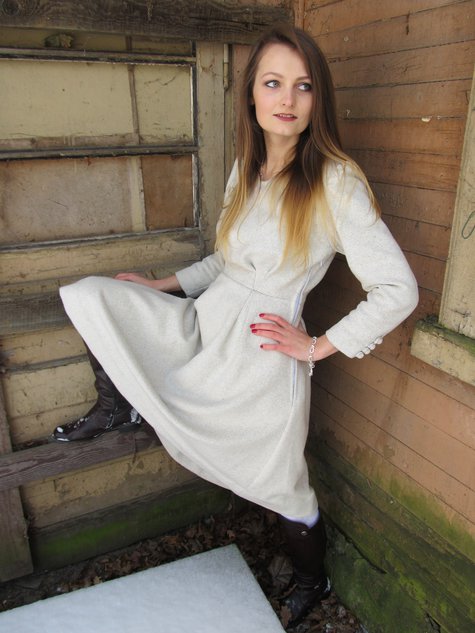 Soon before I started to think about what kind of dress I should create for the Christmas I finished a novel about the last imperial family in Russia. The book is called 'The House of Special Purpose' if somebody is interested.
So, I decided to greet the winter with a new, warm and unique dress. The garment is made from wool and fully lined with cotton at the top and viscose at the skirt part. I sew it very fast therefore one of the most time consuming details were the buttons but I like them very much. I have placed the zipper from back to a side because buttons look nice but it would take too much effort to close them every time I would want to wear the dress.
Probably of the rush I did something wrong but I had difficulties with the pattern. The shoulders were too wide and I did my best to narrow them. Next time I will consider to choose smaller size. The rest of the alteration included shortening the length of the dress, narrowing the waist and making the arms longer. Besides of the difficulties I like my Romanov dress.