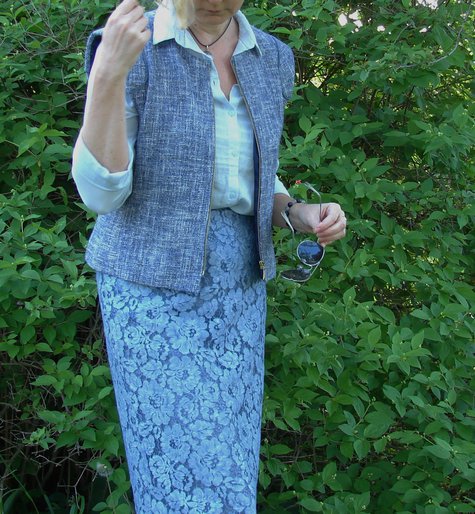 I continued my "collection "Les Bleus"" with lace skirt and cotton tweed vest.
Vest pattern is from old BURDA magazine – 10/1998 and I liked it very much.
Skirt pattern I made myself and I am happy how it turned out finally. I wanted a little bit loose fit to make more casual look.
For inside edges I used Hong Kong Finish. I did it for the first time and found it very suitable for lace.