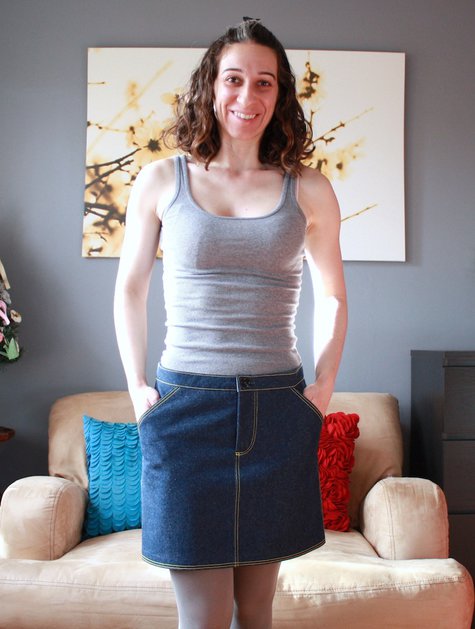 My second Moss mini, this time in denim. I've been trying to focus on sewing everyday wardrobe basics, and this simple skirt definitely fits the bill.
The fabric is Robert Kaufman Indigo Denim 8 oz. from Hawthorne Threads, and the lining is Bemberg rayon from Vogue Fabrics. The denim is about a medium weight with just a hint of stretch.
I sewed a size 8 with minor fit adjustments.
Check out my blog for more photos and construction details, including how I handled the lining in the fly area:
https://allspiceabounds.wordpress.com/2014/12/07/denim-moss-mini-finished/
Hooray for wardrobe essentials! :)