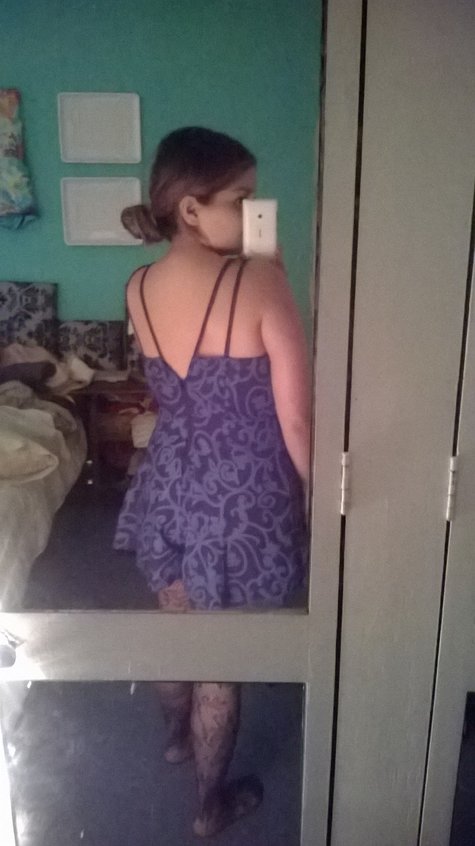 I cant believe i made this… im sorry i couldn't find the pattern, its a simple DIY romper, but i did add some boning around the waist making it a bit more difficult, i also made inside lining because i made a corset type for the top part (if that makes sense). I do apologize for the bad picture quality tho.
You can pair it with some tights and boots for fall, a jacket or cardigan, or just flip flops for spring, or heals for a party.
thank you, ill keep looking for the pattern, i hope you can get inspired.