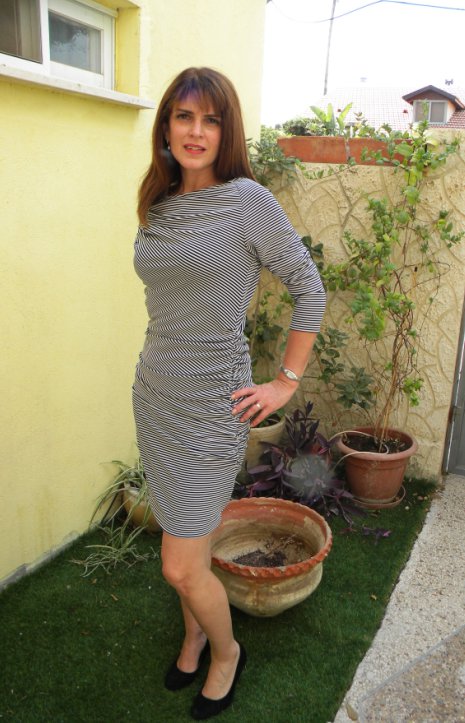 Looking at the patterns offered during last week's Autumn Pattern Sale, I was really excited to see this pattern – I had my eyes on it for a long time!
I also had the fabric in my stash for too long.
The sewing was fairly easy and the instructions were clear, but I have to say that for the first time with Burda patterns, I had an issue with the size. I used size 38, that usually fits me perfectly. This time the dress was huge around the waist and hips. I had to take it in, going down about 2 sizes!
Reading other Burdastylers' notes, I saw at least one similar comment.
All in all, I would still recommend this pattern. The result is so flattering it is worth it.