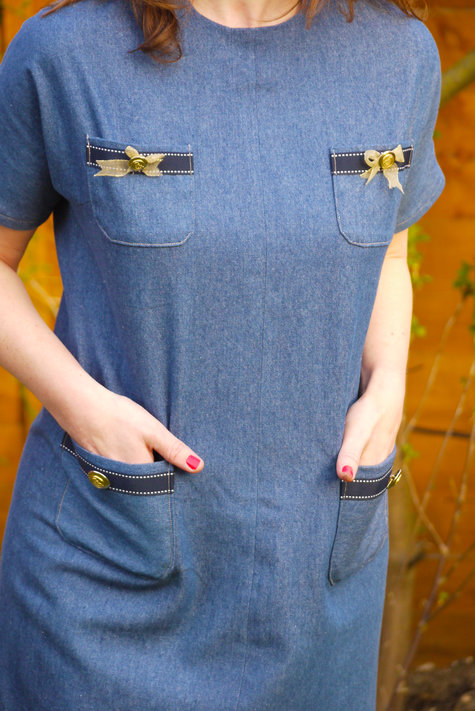 As denim seems to be colour and texture of the season, I decided to give it a go!
I wanted to create something casual, easy to wear. I wish I had a little bit more fabric (I only had a metre) to make it the right length.
The original Simplicity 2610 (variation 1 with shorter sleeves) is an amazing, clever pattern given the year it was designed. It features back darts and front darts hidden behind the pockets. Quite simple to make, I would say a must for vintage pattern fans.
I used petersham ribbons and vintage military buttons to glam up the boyish, causal design.