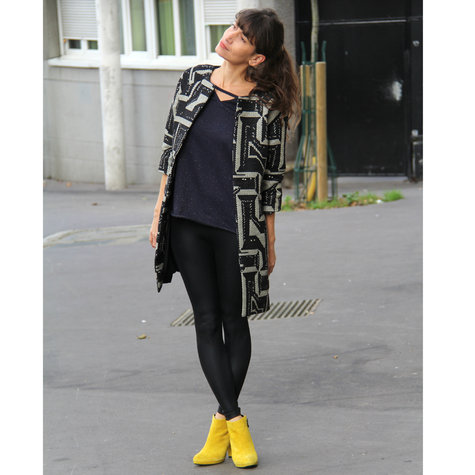 This is Chlo pattern of the last magazine La Maison Victor.
I chose an fabric from Will fabrics in wool and straw.
This pattern is great, perfect fit, and even with the fabric still quite stiff, I find it perfect, very feminine but casual too.
Probably one of my favorite projects !
http://joliesbobines.wordpress.com/2014/10/12/ma-veste-en-paille/