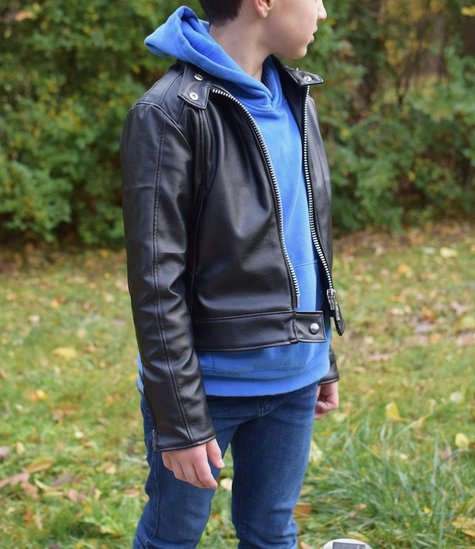 This is a jacket I've sewn for my boy this autumn. The pattern is the jacket 40 from the Ottobre magazine 1/2015 (to see here or here ).
I've added a button tab on the bottom because I made a big mistake when I cut the zip !
More details on my blog (in French).