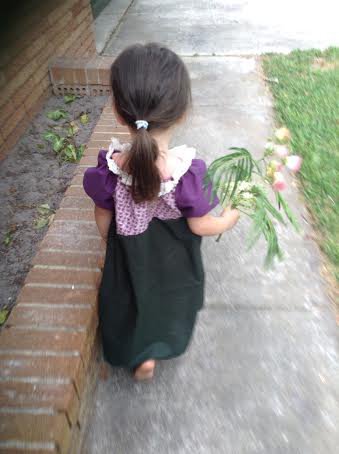 I made this for my adorable/sweet three yr. old sister Faith.
It's not too fancy, and she can play outside in it. Which she loves to do.
She's the most adorable little Hobbit that ever walked the face of the earth, and she can be down-right sweet when she wants to. In this case, if I make her a Hobbit dress.
She loves it, and so I am pleased enough. Always so good to make a little sister happy with clothes you make her.