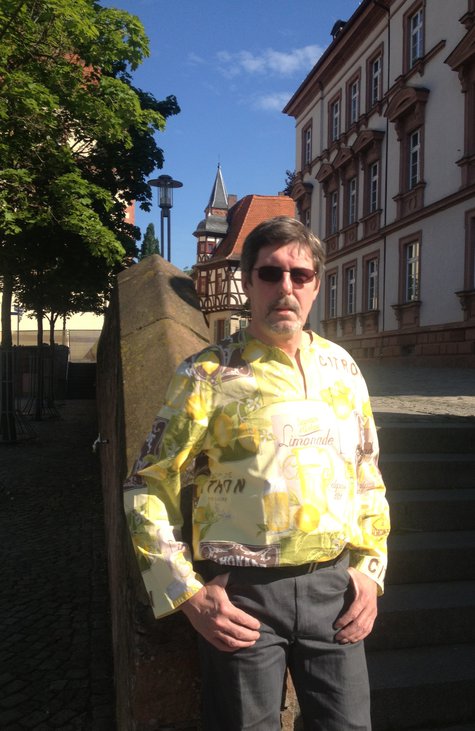 My husband wants a shirt for the summer – and he gets it. For the substance he has taken care of itself. 5 minutes and he knows what is his substance.
Especially is the mixture of yellow and lemony background and what you can do with it yet so, all that can be seen on the stash.
A simple cut – so it's best. …. Incidentally, the cut is also his idea, from 138 / 6-2011
The pants I made him even after a section of Burda.