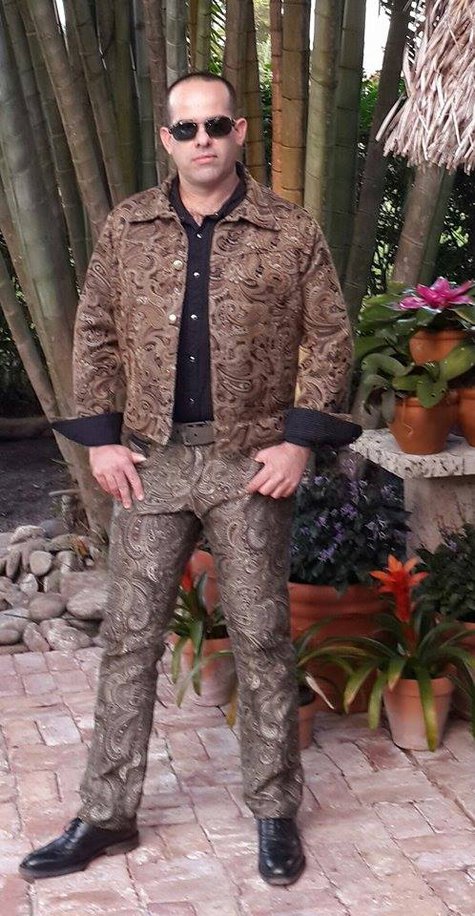 I got this fabric for my Halloween costume, but it wasn't loud enough for the event I had to attend. I ended up putting aside for a future project. I had in mind a jacket and a pair of jeans.
Probably it is too much of the print, but I tried to use each side of the fabric on each project respectively. What do you think?
The jacket pattern was size 40(they say). Luckily I made a muslim first, it was too small. I had to grade all pieces of patterns a size up. My second attempt went just perfecto.
The construction process was smooth until I had to put the pockets with flaps on the front yoke. I didn't like the way they lay (diagonally), so I removed them. Then I realized I NEED POCKETS!!!! Well, I opened a window on side front, I did a facing and insert a zipper, problem solved. Next I had to make the pocket and I was short of fabric, so I had to cut them out of black denim.
After I finished my jacket, I had a piece of fabric that was enough for a slim pair of jeans, but I used the wrong side of the fabric this time. I didn't think twice and got old jeans, putted apart and used it as my pattern. I have to admit it, I never sewn a fly before, but with youtube by my side I Rocked it.
After so many obstacles, two projects were born and I am a happy dad.