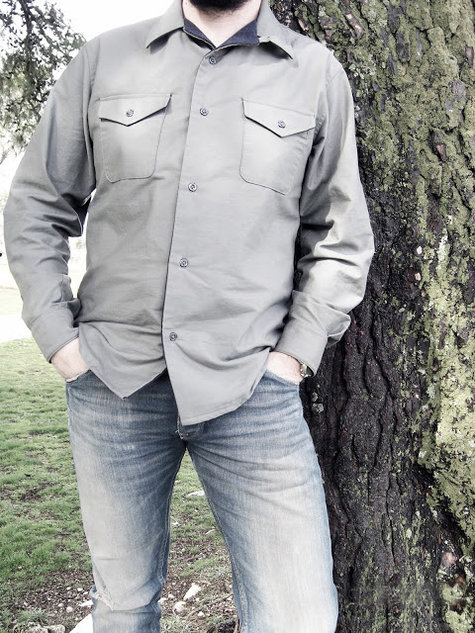 This is a shirt a made long ago for my sweetheart.. I loved the procedure of sewing a shirt! It's all tips and tricks! Since then i haven't sewed any shirt yet but something tells me that i will soon!
The pattern i used is negroni from colette patterns. I had to make a muslin in order to succeed a better fit which i hope i did…
I used a capartine a rather unsual fabric for shirts and a light wool fabric from which i made some details like pockets, cuffs and the front facings.
The result is a bit weird maybe, but after all it is a warm, girlfriend-made shirt…! Sooo, we like it!