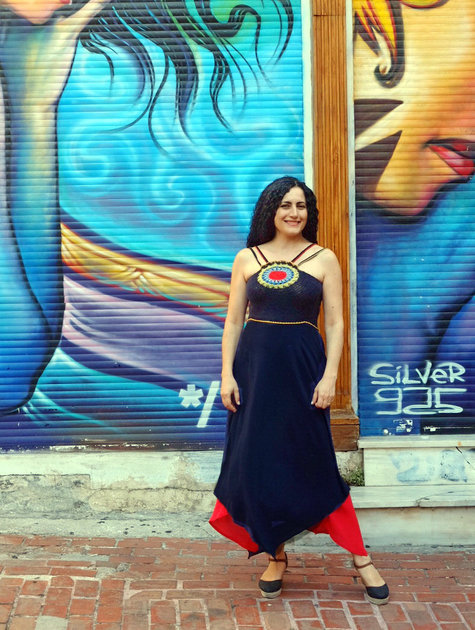 August is a hard month for Athens. It's too hot, everybody is on holiday, most shops are closed (fabric stores included) and Burdastyle page is "stuck" again…. And I'm sewing all the time…
When I saw the crochet top in the magazine, I was diappointed to see that it was only for sizes 36/38. As I need 42 at the bust, I struggled to enlarge it while maintaining its shape. Now,I knowt that I shouldn't have enlarged it at all! Crochet keeps growing every time I wear it! After several adaptations, including a lot of unpicking, adding a second pair of stripes and finally attaching elastic at the back, I think the size has stabilized!
The skirt part of the dress consists of two skirts in contrasting colors to highlight the interesting hemline.
I would say that this dress is one of my favorites for this season….