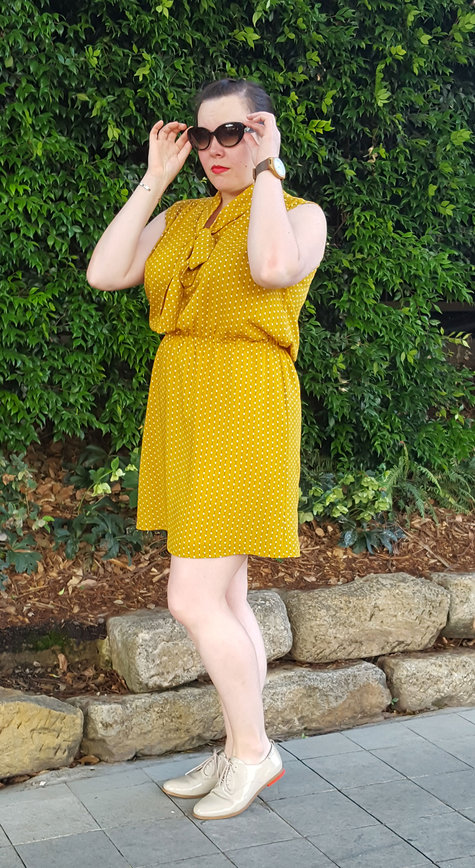 This dress began as a bit of an experiment. I'm always attracted to mustard colored garments and fabric, but for some reason, I never follow through on the purchase. I found this fabric in the remnant bin at Lincraft for just $4.20 for the entire piece. I figured this was the perfect opportunity to give mustard a try – I wouldn't be out that much if I hated it.
Turns out, I love this dress! It is so comfortable, and pussy bow necklines are some of my favorite. I've already worn this dress several times, and I'm thinking of making at least one more before summer.
More details and photos are on my blog, Sartorial Seamstress.