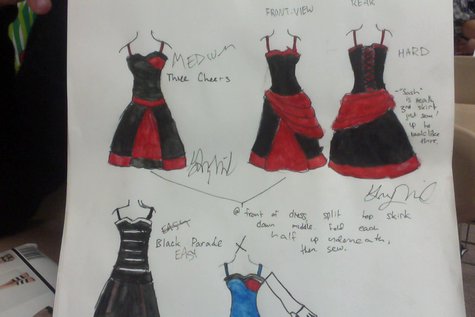 This is an altered design, using Simplicity pattern 2250 for the bodice, then making the circle skirt. It is inspired by the music video for helena by My Chemical Romance.
I have attached the design i did, as well as the original design, and the inspiration.
Once I finish the gown, I will update this page with the final product.