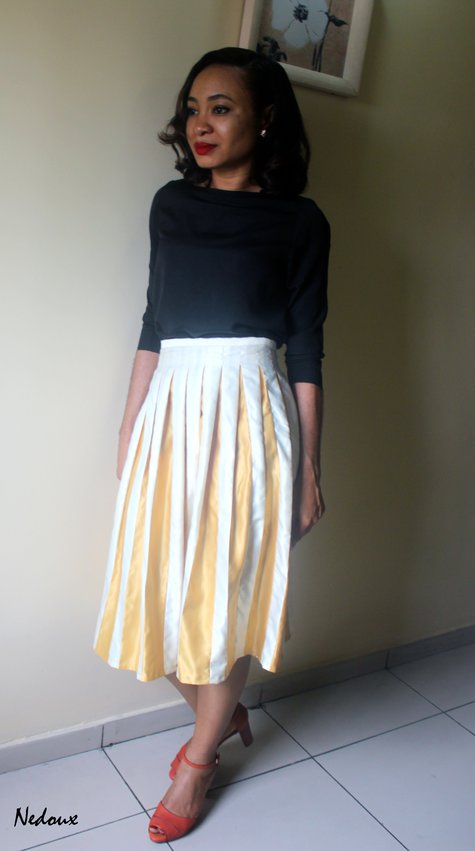 I made this two-tone inverted box pleats midi skirt using duchesse fabric in 2 colours. I purchased one yard of each (36 by 60- inch yardage).
In this case, the outer pleats were off-white and the inner (underlay) pleats gold.
The skirt was hemmed before giving the pleats a firm pressing. I used a narrow satin ribbon to tape the hem edge, folded once and sewed.
An invisible zipper was attached at the centre back seam, which happened to be the only actual seam, not taking into account the bi-colour panels.
I included a tiny 'fit and flare' detail, by cinching 1.75 inches deep, below the waist band. I added soft fusible interfacing to the waist band to give it some structure.