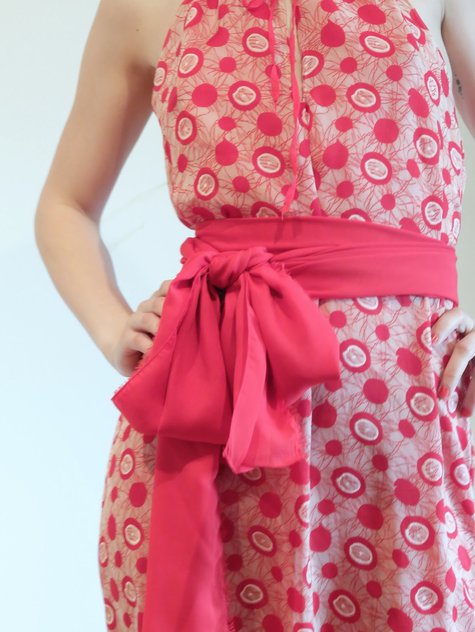 To make this dressI used silk chiffon, which I bought in India a few years ago, for both the dress and lining. This dress for a formal occasion was a perfect project to use this fabric.
The actual sewing process was not too complicated. All I needed was a microtex needle and some #60 thread. I cut the pattern in a size 38 without adding seam allowances. First, I basted the main fabric to the lining in order to treat them as one later. I applied a French seam to the neckline and armholes to give it a neat look, then, I serged side seams, preventing them from fraying. Lastly, I applied the rolled hem to all the raw edges.
I am not mad about this dress, but it's good enough to grab last minute if there's nothing else to wear. The fabric does not wrinkle, which is even better for all types of emergency situation! And the fabric makes this dress stand out.
You can read more about this dress on my blog