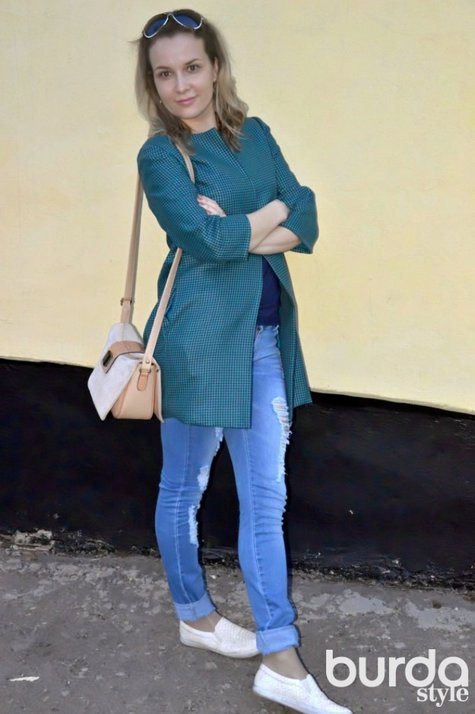 Coats for easy sewing pattern Burda 3/2012 mod 110. Probably the number of cross-linked options on FF filled up a hundred, did not think … And imagine how much more cross-linked, but not posted on the burdastyle?)))) Pattern like planting and the appropriate size, and I left the shot pattern – repeat anything else necessary. And rightly so, because soon sewed pretty jacket.
Fine wool fabric in green and blue goose foot. Lining in normal tone. Fasteners not (although it may eventually do sew a button and see how will the socks), 3/4 sleeve length is changed. Probably these are the products referred summer coat? .. Very versatile this thing: skirts, dresses, pants, jeans, shorts. Suitable for all types of footwear: shoes with heels, ballet flats and sliponam. By the way, ripped jeans himself.
Advance forgive forgiven for increased Shaggy and bruising) Wind we have 10m / s, is generously dust. Photo spontaneous night on the way back from the gym.