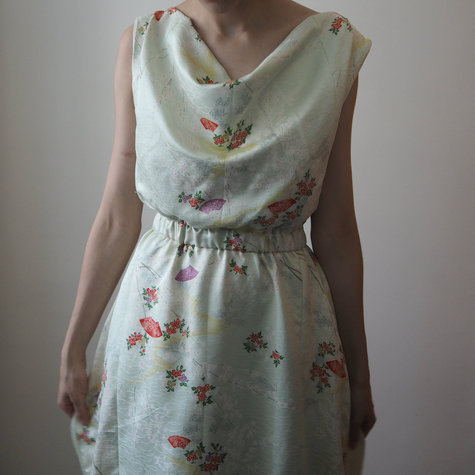 I made this dress using an old japanese silk Kimono.
I've bought this Kimono a long time ago and I really love the colours and the design of the fabric.
The kimono had few stains, but a lot of fabric could be used and I want to use it at the fullest! I wanted a dress. But I didn't have any style, any shape, any pattern in mind.
Then, I found the Myrtle Dress from Colette Patterns and I've finally found the pattern I want to sew.