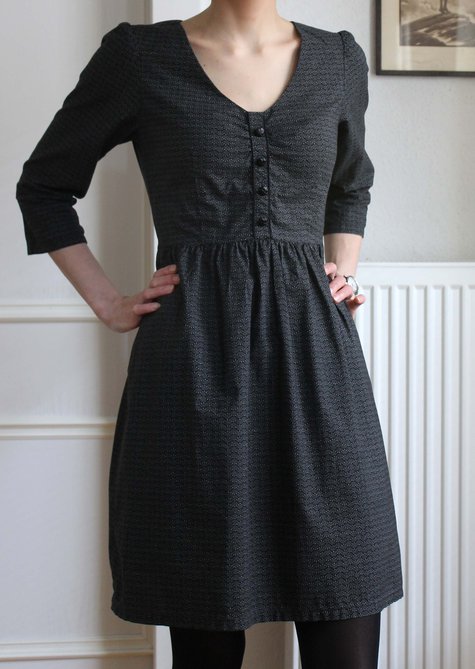 This is robe sureau from Deer and Doe. I call it my play dress because it reminds me of a dress I made for my 3years old niece. The length of the skirt for example is much shorter than the length I usually choose. That said, it is still a very comfortable dress I like to wear.
I had to make some modifications to make it work for me. Square shoulder adjustment, SBA, omitted gaping neckline reduced sleeve width by 3 cm.
So if you're eying that pattern, I recommend to make a muslin.