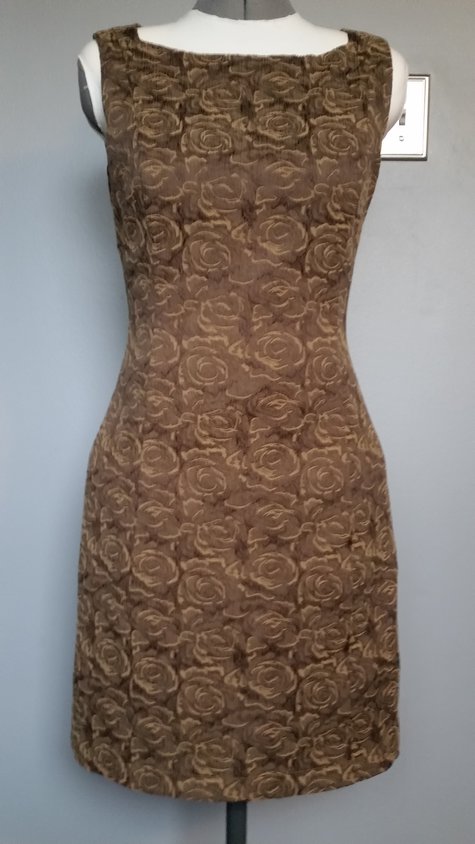 Sheath dress made from Simplicity 2337 (same as my blue print linen dress). I modified the neckline and the back lower skirt. I used View A from McCalls's 5523 and swapped out the vent for a flounce. This dress is made out of some sort of stretch cotton brocade textured fabric that I bought in August at Fields Fabrics. The pattern doesn't call for lining, but I did anyway in brown rayon bemberg. The neckline and sleeves are machine finished, as is the them. I hand-picked the zipper.
This is a straight 10 with a 1/2 inch forward shoulder adjustment, and 4 inches removed from the skirt length.
Next time I make this pattern, I need to remember to pinch out about 1 inch from the center front neck to correct the gaping.