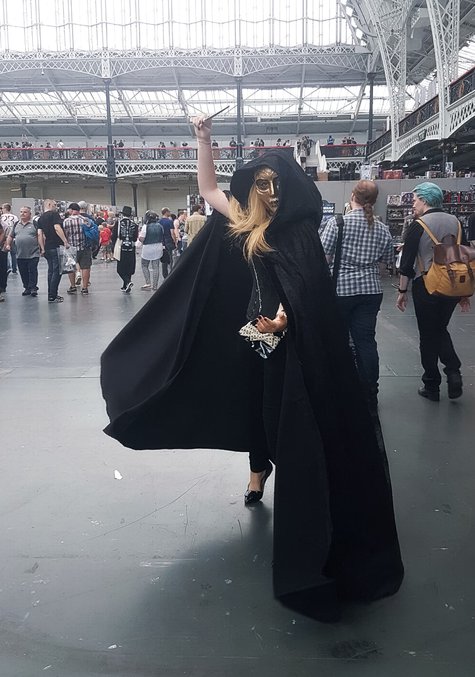 I made this as my first major sewing project in less than 2 days and using my old and slightly-broken Brother sewing machine.
Not using a pattern, I managed to use my architectural head and put a simple pattern together.
I'm quite proud of it and definitely received a lot of compliments while wearing it at Comic Con (I went as Lady Malfoy – Death Eater).
It's fairly similar to the Hooded Cape 08/2016 #101 but I had two different layers of fabric and velvet trim.
Hope you guys like it!