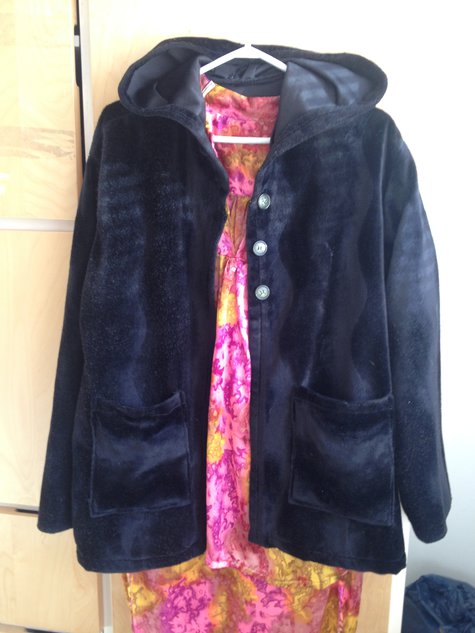 I made this from a vintage 2000 pattern from Butterick 6771. I like it as it has a hood. I made this short and added some pockets. Its got a cool swirl pile to it. I also modified the pattern to add buttons. I liked the green buttons & found them at the local fabricland.
They are plastic but look like glass in the sun. I just had to get them so I got more! I really need to stop going to the store unless its for lining or string…
LOL!!
Oh well, this is a simple cardigan and I think in a medium knit would be fantastic. I need some basics in my wardrobe. This fits the bill.
I also learned that sewing fun fur is a bear so I used a needle designed for leather and thick canvas.