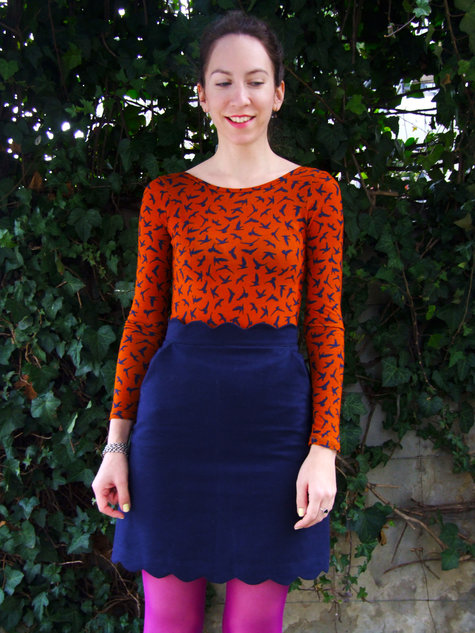 ♫ ♪ No Love Lost
This lovely Nettie bodysuit was made for me by my dear friend Mokosha (hvala macko :D)..
The skirt is my make.. These days I'm experimenting with drafting patterns and this is my first wearable muslin for a skirt.. For a while I wanted to make a skirt with scallops at waistband.. I imagined that it would look nice with a simple top.. Since this was a muslin, I just had to make scalloped hemline, only to see if it would be too many scallops in one garment.. I took basic skirt sloper, added pockets and waistband.. Drafting scallops and making them to run in continuity was once again easy.. I'm really not sure which forces are helping me to get them right every time with all different measurements I use.. In my stash I had this navy cotton, about 60 cm of length, which I bought long time ago for sewing a shorts.. Since I don't need one more navy shorts, I used it for this skirt..
You can visit my blog for more story about Nettie and more photos..