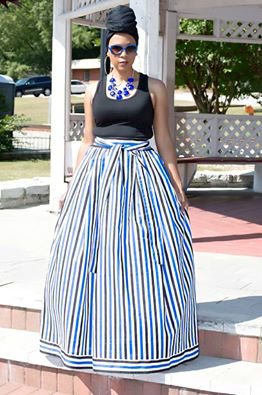 Lightweight cotton striped maxi. No pattern used. It was simple. This was somewhat of a trial piece. My doctor said that I need to loose a little weight …. so I wanted something that can be worn now and hopefully later. The front has free formed pleats with a flat front. The back is softly gathered onto 2.5 inch elastic . The sash covers up the elastic quite nicely.
I added a band with horizontal stripes at the hem to match the waist band.
I didn't line this or add pockets because I didn't know if I would like the design but I love it. I will make another one but in the midi length with the elastic encased.