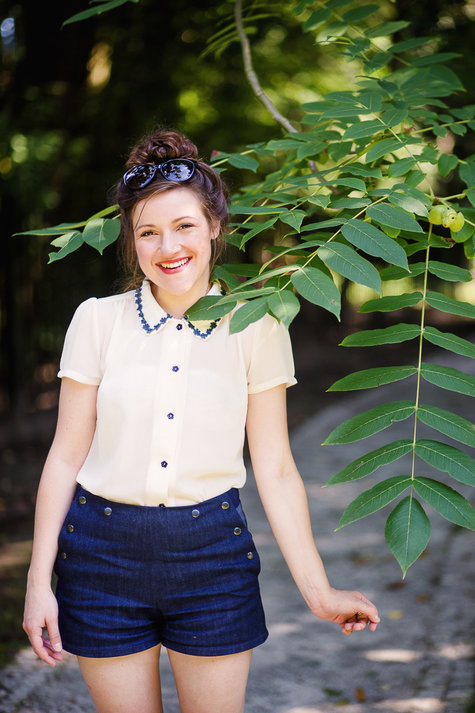 I made shorts this time.
I have wanted to make sailor shorts like these for the longest time. There have been many of these models in Burda through the years but for some reason I picked what I think is the latest one, Sailor Shorts Pattern at BurdaStyle, #123 from June 2014. It turned out to be a good choice because the pattern and construction are interesting and the outcome is darling. Might need slight adjustments for the gaping in the back but that's my usual problem and I just didn't bother to fix it as I went. Otherwise —it's such a pretty piece.
See more photos on my blog.