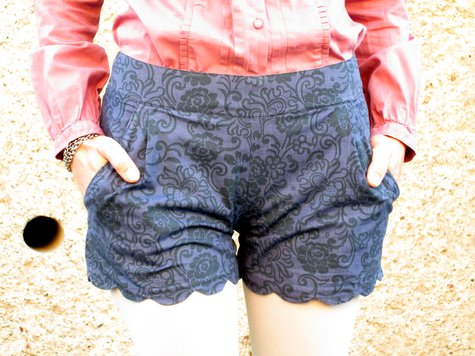 ♫ ♪ This Modern Love
When I saw the pattern for these shorts in Burda Easy S/S 2012 I knew I had to get my hands on it.. That was the easiest part, finding the right fabric took me a whole year.. Then one day I stumbled upon this navy cotton fabric with a floral print, only about 50-60cm long, which was perfect for this project..
While sewing the shorts I didn't make any changes, just followed the main idea.. It was easy to make, including scallops :) Since I mainly make dresses, sewing shorts was a nice change..