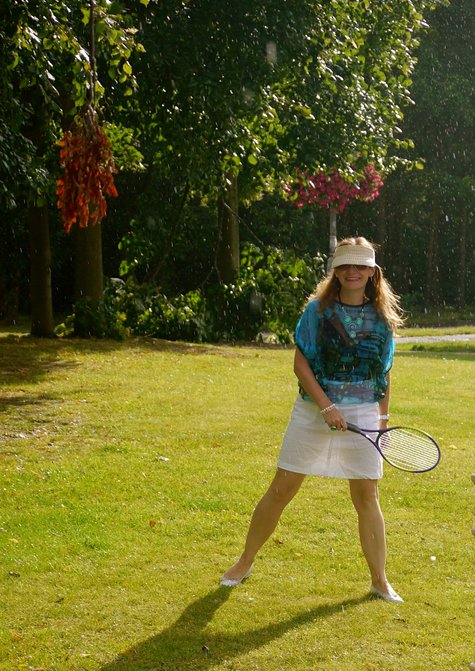 I made the split sleeve tank top from a piece of painted Chinese silk. I wish I could say I have painted it, but I can't! All credits go to the original author.
Nevertheless, it is one of the most difficult fabrics to cut, shape and work with.
The photographs will show the top as work in progress, the ribbons have not been attached properly and I still need to add the diagonal stitch at the back slit. I might also finish the bottom edge better, perhaps add more bias binding.
I rushed outside to catch the last rays of sun before the heaves opened – yet – again!
The top is virtually weightless the only thing that keeps is does is the Turquoise and green necklace – hand made by locals in Grand Canaria. Matching ring by same artist. Linen skirt (apologies, no time to iron!!) – by Mango.
Tennis racket borrowed from my kids :-)