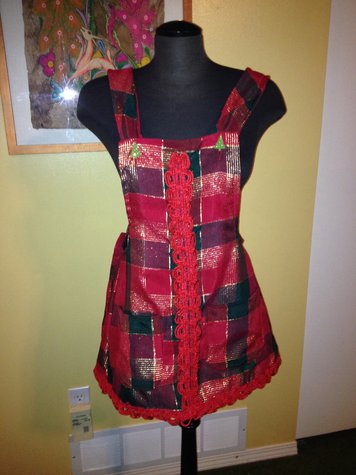 After years of asking my mom for a table cloth she gave me one. I am glad I asked because I was about to cut the wrong one!
Well the best part is she gave me vintage cording trim to use. I also had been saving some buttons for ny Christmas Apron. The green trees have a fuzzy texture to it. There are two white pointsetta buttons on the back.
I like how it turned out. This is like the pinafores from the 70's.