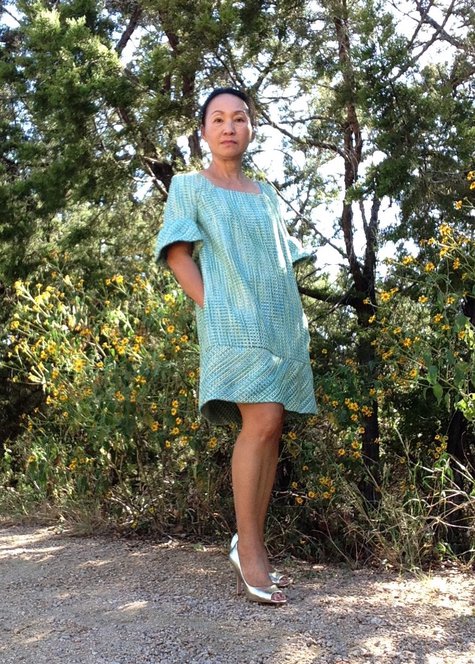 I made this dress last summer to attend a baby baptism. The dress is based on Burda Style 02/2014 #112.
I used a loose weave Rayon blend fabric I had in my stash, and silk habotai for the lining. I did not make any modification to the pattern besides adding side seams pockets. However, I would make the dress a little narrower if I were to do it again.
The dress is quite comfortable as it is quite roomy.