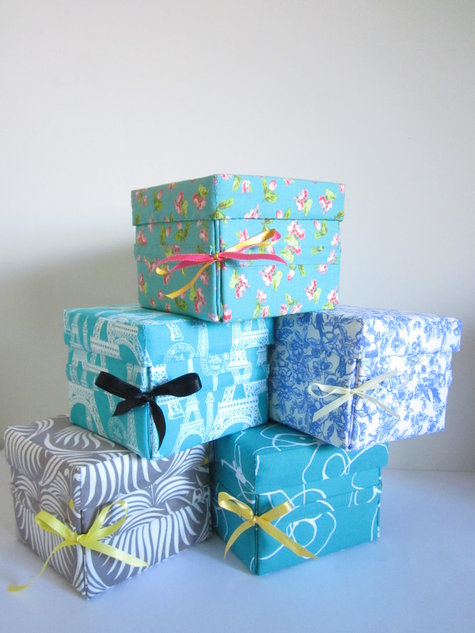 Hey all! I started making these cuties and got seriously HOOKED! They're uber cute and super functional – would be great addition to a sewing room, for travelling or as a unique gift for a special crafter :)
They come in a variety of prints too with more to come! I also do custom boxes if you've got fabric you'd like to see in box form! They have a built in pincushion on the lid, everything is padded and they expand without everything falling out! Best part is, they close and open with a simple drawstring ribbon! Super durable, no buttons to pop off or any such thing. I also offer them as complete kits that are gift ready!
Each box is assembled using hand stitching with beeswax coated double thread for durability, beauty and just that somethin' special.
I hope you like them :)