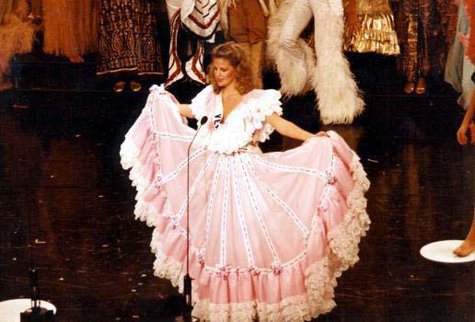 For me was never an option to get marry in white. When my now husband asked me to marry him, I knew my dress would be pink. I decided to marry in a modern style of the tradtional dress of my country. My inspiration was Miss Venezuela 1981 Irene Saez and her national costume in Miss Universe.
This dress was made With princess seam, the bottom is 14 meters of fabrics gathered in 7 meters to fit the round part of the skirt.This part of the dess was alot of work because for better Control I have sew it by hand.
The skirt is full skirt plus 1/4 more, so I am able to open it quite high. The flower details are made by hand With sateen ribbon.