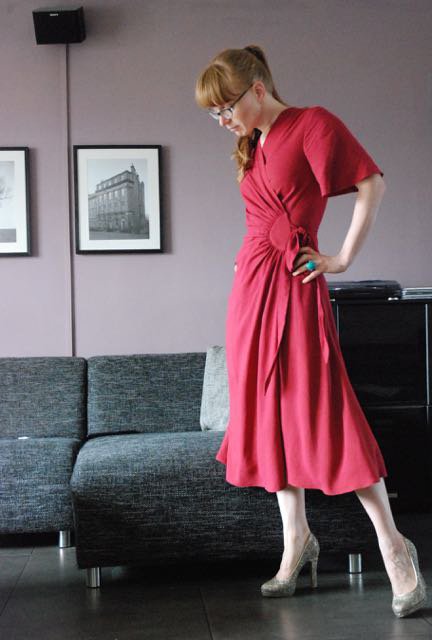 I started to make this dress last year. I thought it out, drafted the pattern and did most of the sewing. It was vaguely inspired by the gathered dresses from the 1940's.
When I tried it on, I wasn't happy with it. It somehow didn't seem flattering. This year, I've reconsidered.
I finished the dress, which still needed sleeves and a hem.
It's a bit of a different look for me but I think I'll enjoy wearing it.
More about it on my blog