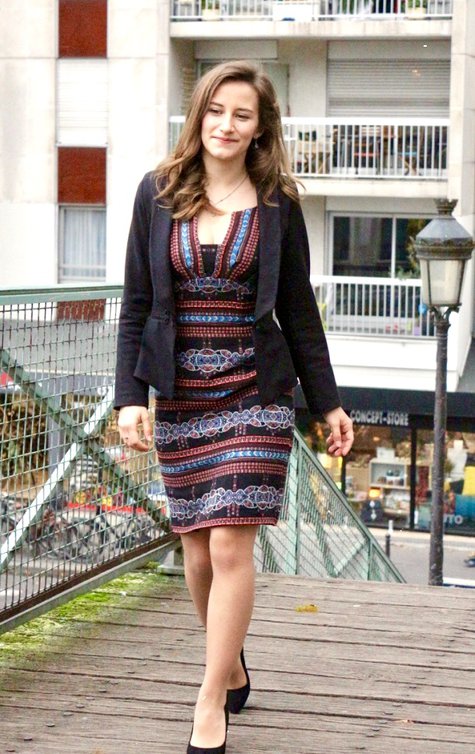 So I am a doctor now… !!!
I needed a dress for the occasion, and there is this sewing contest in France where you need to sew a pair of something… So I decided I would sew a matching jacket. Which was a good idea, because I did not have any and I would have needed it anyway!
I used Lekala patterns, very impressed with the fit, I did not need to alter it one bit. I am very happy with the fabric I found, I was looking for a "working girl" outfit but I wanted something more original than tweed… I made big efforts to match the prints, it paid off :)
And I really like the fact that I can wear it "casual", with a turtle neck top, black tights and flat boots !
The jacket is a very nice woolen fabric, and I used a lining colour matching the dress.
Also my friend Hlne took so many good pictures I can't choose.