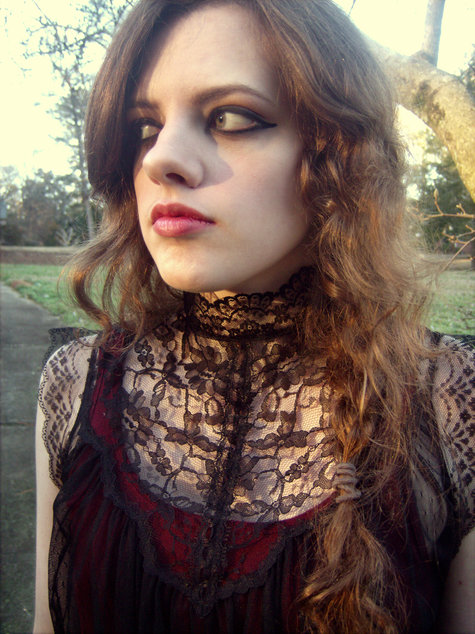 I drafted my own pattern for this one! I had a design in my mind, and couldn't find a pattern that looked anything like it: so I pulled out my scissors and started cutting out my own.
I was inspired by Victorian/Steampunk; and actually, by a collection of black lace that I had amassed over the years. It just seemed to be screaming out to be made in to something Gothic!
The hardest part was getting the gathered front body pieces pinned under the scalloped lace yoke edge to attach the two. The pointe d'esprit lace had a knit-stretch to it, so it was slipping away from me.
The stand-up lace collar needed some buttons to close it in the back, and I found two lonely little black & silver oval buttons in my button-box that were just perfect! I used black satin ribbon loops instead of button-holes.
The top turned out really nicely, and it looks really cute for spring/summer over a tank top and tucked in to a skirt or pants.